Welcome to the Second Air Division Digital Archive
A unique collection of over 30,000 images of original photographs, letters, memoirs and other documents
This website tells the story of a vital part of Norfolk's Second World War history, through the records of the courageous men and women of the Second Air Division of the United States Eighth Army Air Force (USAAF).
During the War, East Anglia (in the east of England) became home to tens of thousands of US service personnel, and the Eighth Air Force remains one of the largest air strike forces ever committed to battle.
The archive documents the wartime experiences of Second Air Division personnel and their relationships with British people in their 'home from home' in Norfolk and beyond during the War. It is a personal and commemorative collection which contains photographs, diaries, letters, memoirs, sound recordings and other documents donated to the Second Air Division Memorial Library's archive which is held at the Norfolk Record Office, England.
The images on this website are of original records and reflect the period in which they were created as well as the harsh realities of war.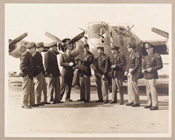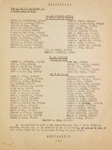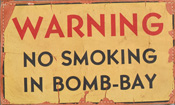 The digitization of these records has been made possible through a generous donation from the legacy of Bernard Newmark, a veteran of the 458th Bomb Group (Horsham St Faith) made through the Second Air Division Memorial Trust.
The paintings we have shown on the homepage are by Technical Sergeant Ludwig Lund and are reproduced here by kind permission from his daughter, Marjorie Lund-Fontaine. You can see more of Ludwig Lund's paintings here.
To make the collection easier to browse, we have grouped it into themes. To get started, choose a theme on the left. If you are looking for something specific, use the search box at the top of the page or click here for Advanced Search. We hope you enjoy the archive, and if you have any comments or questions, fill in the Feedback Form.